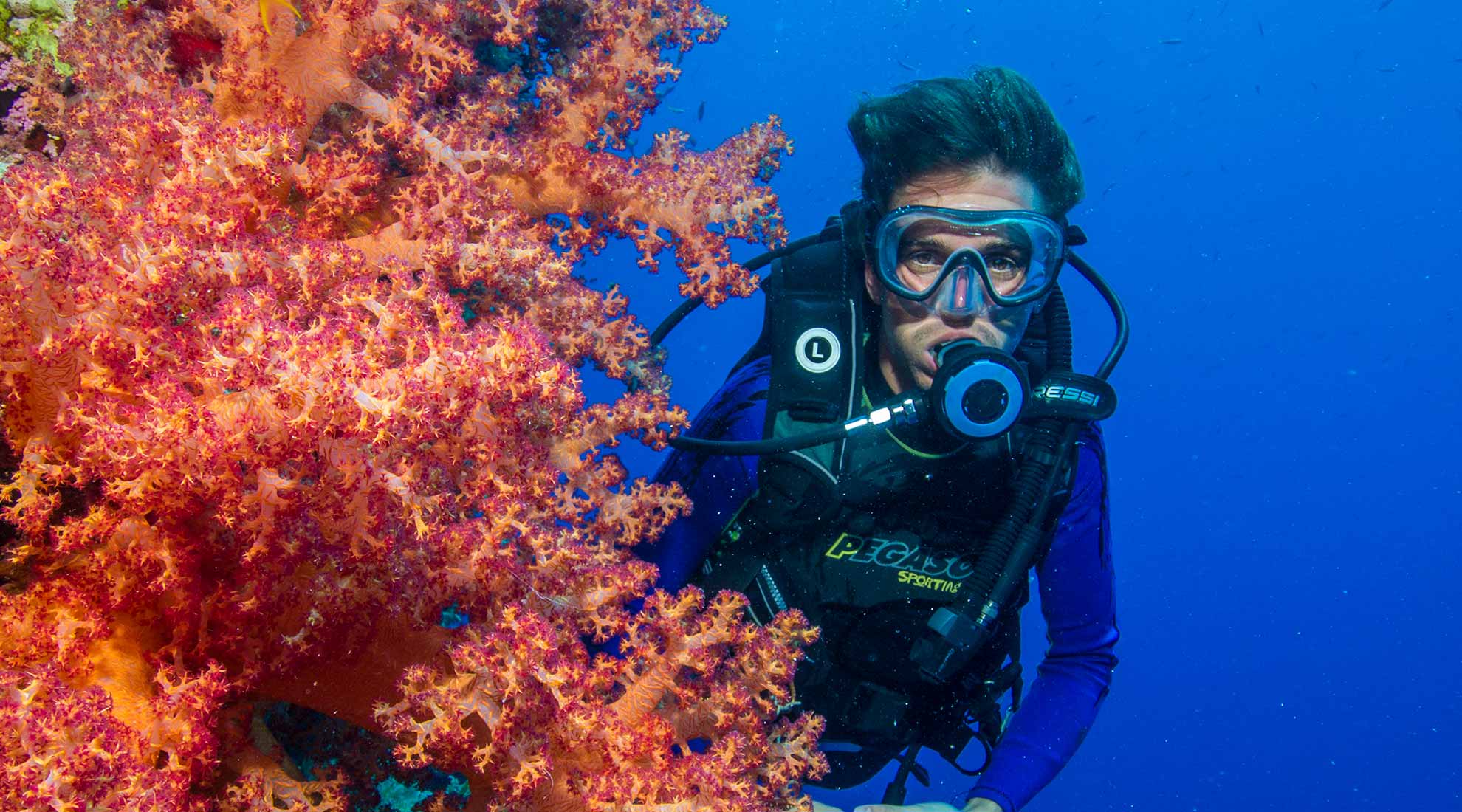 Diving courses
with professional instructors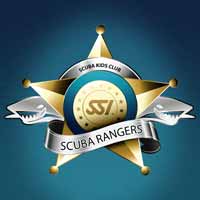 For all children from 8 to 12 years old looking for fun and adventure, the TGI Diving Centre organises a fun programme that opens the door to the world of diving activities in total safety. An unforgettable underwater adventure in the pool or in a protected basin, with specially trained instructors.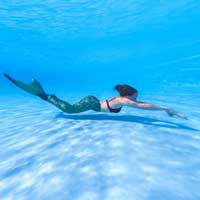 Swim like a mermaid! Transforming into a little mermaid and swimming like her will be an exciting water activity. Girls and boys will feel like little mermaids and mermen, just like fairy tale characters with colourful costumes and monofins.
Mermaiding is an exciting, liberating and exhilarating activity that your children, aged 6 and over, will love.
FIRST STEPS INTO THE BLUE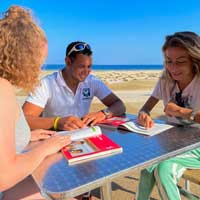 SSI BASIC DIVER
PSS SCUBA EXPERIENCE
These beginners' courses allow you to experience life underwater, both in swimmingpool and in open water and allow you to discover the underwater world for the first time. You don't need to take a long course, you can discover the fascination of adventure, freedom and serenity while breathing underwater.
-
• Duration: 1 day
• Diving: 1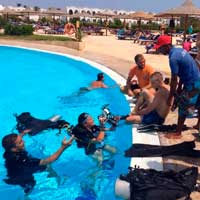 SSI SCUBA DIVER
PSS SCUBA DIVER
This pre-entry level certification is perfect for holidaymakers or those who only intend to dive a couple of times a year, under the supervision of a Dive Professional and in complete safety. The course includes theory sessions, confined water dives (pool or lagoon) and open water dives.
-
• Duration: 2 day
• Diving: 2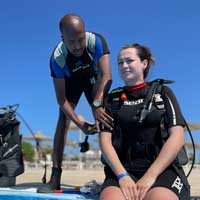 SSI OPEN WATER DIVER COURSE
PSS OPEN WATER DIVER COURSE
The Open Water Diver certification course is recognised worldwide. It is the best way to start your adventure as a certified diver. During the course, you will learn the basic concepts and techniques of diving. In addition, you will have practical sessions that will allow you, once certified, to dive to a depth of 18 metres without instructor supervision.
-
• Duration: 4 day
• Diving: 4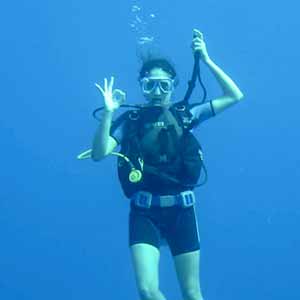 SSI ADVANCED ADVENTURERPSS
ADVANCED OPEN WATER DIVER
The Resort's Diving Centre also offers the Advanced Open Water Diver programme. This course allows you to make five different dives in open water, belonging to five speciality courses. A way to find out which speciality you like best and gain more experience and skills in the underwater environment
-
• Duration: 2/3 days
• Diving: 5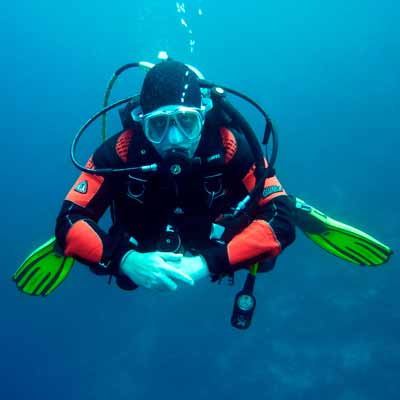 SSI STRESS AND RESCUEPSS RESCUE DIVER
The main aim of the rescue programme is to help you acquire the ability to avoid emergencies and learn how to manage them. It is easy and fun to develop your knowledge and skills to become a Rescue Diver in our dive centre. The rescue course prepares you to prevent diving accidents, both minor and serious, and to use various techniques to manage emergencies that you may not be able to avoid. What you learn here will improve your skills, your confidence and prepare you to take the next steps towards becoming a Master Scuba Diver and Divemaster.
-
• Duration: 4 day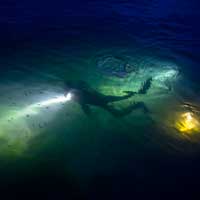 SSI PSS SPECIALTY PROGRAMS
PSS SPECIALTY PROGRAMS
At the TGI Diving Centre, you can extend your experience and improve your knowledge and skills with different speciality programmes: Deep Diver, Night Diver, Drift Diver, EA Nitrox Diver, Independent Diver, Wreck Diver, Perfect Buoyancy, Sidemount Diver, Science of Diving are just some of the specialities available at our base in Marsa Alam.